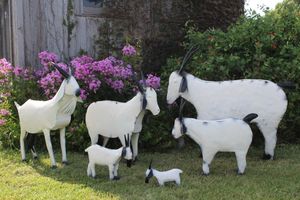 Shop for a recycled metal goat, colorful flying pigs,
metal dogs
, giant cows and more. Find upcycled animal garden and yard ornaments made in Mexico.
It's lots of fun offering these colorful metal barn animals made from recycled cars, appliances, cans and upcycled steel and tin.
If you've got a Country heart, you'll find the barn animal perfect for your garden art on this page.