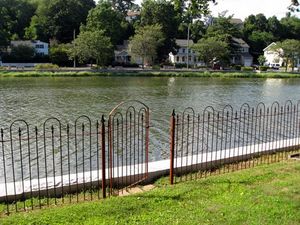 Isn't this a beautiful setting? Our wrought iron, "no-dig"
fencing and gates
were a cinch for this weekend project for this customer. Keep in mind, we do recommend setting posts in hard pack or concrete for swinging gates and at the end posts in a 3' high fence install.
We love how the fence borders the seawall, protecting your family while still giving water access. Great project!