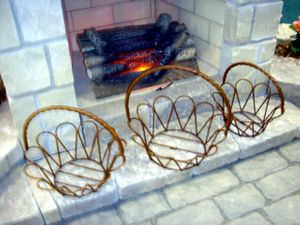 Purchase one of these metal basket for yourself and one for a friend. There are so many ways to use our Round Petal Baskets.
Please order colors and sizes below
A Rustic Garden offers a Dark Green Moisture Mat Liner for this planter. We will cut it to fit so it is ready to plant. This is the BEST plant liner product on the market that will keep your soil moist longer so you water your flowers less often. Designed to provide exceptional water retention with superior insulation. Manufactured by Braun a leader in Horticulture Products. This moisture mat liner is an option when ordering your container.